And Now... A Word From Our Sponsor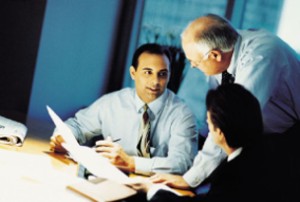 Is Your Business Your Passion?
Are you currently living the American Dream of owning your own business?
Do you have the freedom and opportunity to call your own shots? Are you responsible for your own life? Are you the master of your own fate? Have you taken the action necessary to free yourself from the time clock punching, mind numbing, follow the rules, do as I say; job?
If so, congratulations to you! So many are struggling every day at a job that they hate and would trade almost anything to be in your shoes.
You are a very lucky individual and you understand the challenges as well as the joys of being your own boss. You also understand it just isn't like everybody thinks.


There ain't no pile of money growing in the back room!
Doesn't it kind of irritate you how those around you think that just because you are in business for yourself that you have tons of money and hours of free time to go fishing or golfing or just laze around?
Your employees (especially your employees), your friends, the phone company, the electric company, the insurance company and almost every one except your contemporaries are laboring under this misconception.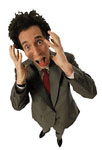 Well, It Just Isn't Like That At All!

Every day is a struggle. The problems you encounter would discourage almost anyone. Your time is spent putting out fires that should never have erupted. Your well trained employees come up with questions they should know the answers to. Your suppliers throw a monkey wrench into your marketing plans. There is always a salesman who has the best thing since sliced bread he/she wants to show you and the banker says you just can't do that! Yet, you persevere and work for the toughest boss you ever encountered!

Let ATD Marketing help
Like you, we are a small business. We have the same problems you do. Now, we can't solve those daily situations that come up; but we can help with the day to day support and promotional challenges you face.
We are trained to listen to you and offer you solutions to the problems you face while trying to make a profit. It is our goal to help you make informed decisions about what you need to support your business and what you can do to market your products and services to those fickle and un-loyal customers that seem only to care about what you can do for them and how cheaply they can get it.
Perception is Reality!
To achieve success it is important to create an image of success and quality while offering your products and services at competitive prices. What a challenge! Everything that touches your business must project an image of professionalism and ATD Marketing can help you do that. Our years of experience in printing, graphic arts, web design, marketing and operating a small business can be brought to bear on your behalf and our approach can make the sometimes daunting process of marketing much easier for you as you take care of the core aspects of your business.
So, let's talk and see if ATD Marketing can assist you with creating a quality and successful perception for your business. Just call Joe @ 217-474-3971 or e-mail me today and we'll get started.
How Do You Know If Your Marketing Plan Makes Sense?
No one should embark on a marketing campaign without knowing what the plan is and who it is intended for. Towards that end we offer you our FREE No Obligation Marketing Survey.
Your Business is OUR Passion...
What can ATD Marketing do for you and Your Business?
ATD Marketing offers many products and services that almost any business can use. We are
commited to providing:

ATD Marketing can help you with ALL these different aspects of Your Business. We are truly a multi-media company that touches on the traditional as well as the new technology.
There is NEVER an Obligation to buy. We are just looking for an open mind that will look, ask questions and then make an informed decision about what we have to offer and how it might be to your advantage to participate.
And for having an open mind and taking an honest look, we have two FREE gifts for you that can be used on a daily basis. So, call 217-474-3971 and schedule your no Obligation Consultation Today!