The Company:
ATD Marketing is the current version of a business that was created in 1990 by myself & my late wife, Jo Ellen Massey. In 1990 Jo Ellen & I were living in St. Croix, U.S. Virgin Islands. I was working as a press operator in a local print shop and Jo Ellen was working as the front office person at a competing print shop. Wierd, I know, it's a long story!?!?
Anyway, as my self description indicates, I grew restless working for some one else and decided there was a niche to fill and I started Forms-A-Plenty. Forms-A-Plenty was supposed to offer forms and other printing services to local businesses utilizing commercial printers in the states. As originally concieved we did not think we could compete on basic printing services from the local printers. As it turned out we were able to compete against the local printers on price, turnaround time and service on all types of printing, including business cards, stationery and we found the ad specialties market quite lucartive as well.
Anyway, we operated Forms-A-Plenty for 9 years before deciding to move back to the mainland and we sold Forms-A-Plenty, It continued to operate for over 5 more years. When we moved to Arkansas from St. Croix it was only a short time before once again, I got restless working for wages and Attention To Detail came to be. It was modeled on Forms-A-Plenty but also included the addition of web design and more marketing activities.
After Jo Ellen passed away I flounderred around for a couple of years and then moved back to my hometown in Indiana and resurrected the business under the name ATD Marketing (Attention To Detail was too long). It has been ATD Marketing since 2005 and I am happy with that.
I am also happy with how the business has evolved from a basic print broker to a multi-media company offering not only printing & ad specailties; but also 21st century marketing options like web design and mobile marketing via Apps and SMS along with empahsis on helping small locally owned business bring their marketing into the 21st Century using a full spectrum of on line and off line strategies.
My passion is small business and I hope it shows in the services ATD offers and how I approach what I do. It is my mission and the mission of ATD Marketing to provide products and services that truly benefit my clients and that they can be proud of as well.
ATD Marketing remembers what service really means and I pledge that you will get better service from us than you do from almost any other business you deal with and the Attention To Detail we take will assure you of a quality job every time.
My name is Joe Massey and I wish you Success In All You Do!
The Principal: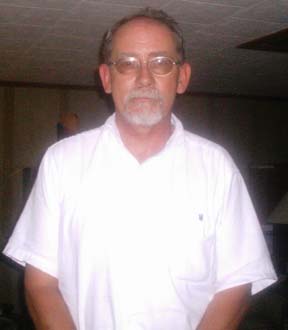 Joe Massey
Owner
When asked to describe myself I always respond that I am:
A printer by trade

A salesman by necessity

An Entrpreneur at heart

What that really means is,
"I can't hold a job!"
So, I create my own. I utilize my many skills developed over 30+ years in printing & marketing. While I know I am no Dan Kennedy, I do have vital knowledge that can help my clients get better resullts than they are currently getting and I love what I do. So, give me a call (217) 474-3971 or send me an e-mail and let's talk about how you can get better results by using my experience and knowledge to make your marketing efforts more successful and get quality printing, ad specialties and support that you need.
Thanks for your visit, for reading and your consideration.