We Build Web Sites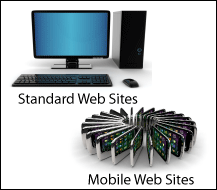 We Are Your Source
For Ad Specialties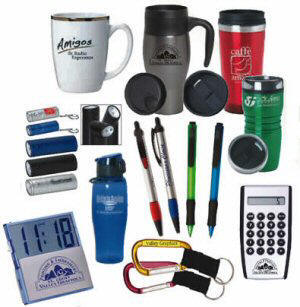 \
What is An Attention Keeper?
Do You Want to Improve Your Business Skills?

Our Executive Series of 7 High Quality Trainings Can Help.

Need a Custom Video?

We can Make You One. This is a music video done for some friends for their new CD

Marketing Opportunities for
Local Businesses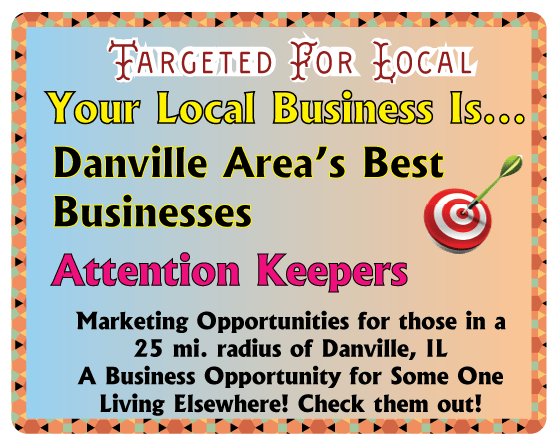 Business Opportunities for You?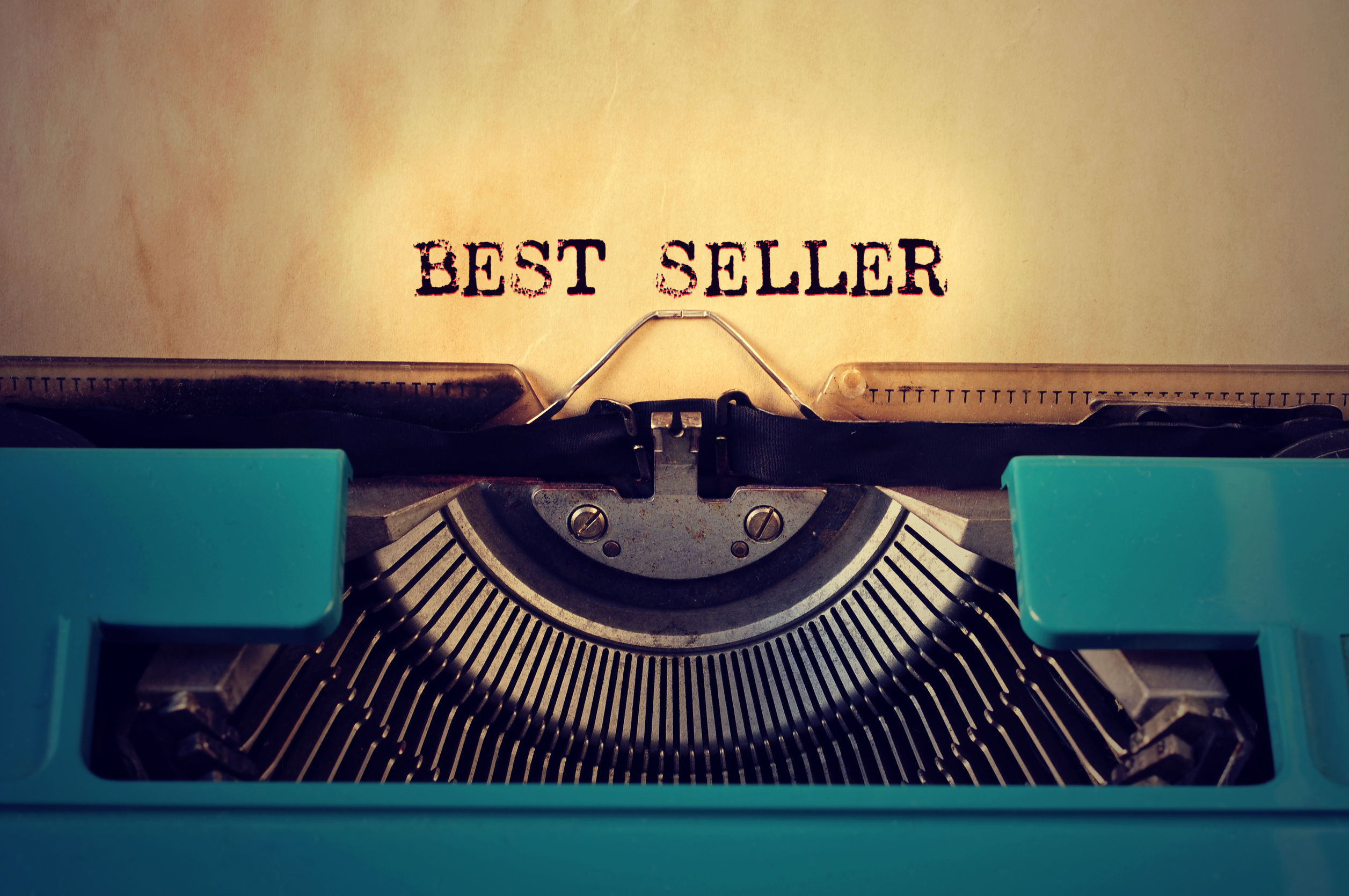 ---
We have customizable Lead
Generating Programs for 50
Business Models. Yours is
probably included.


This is the example of the video
on the sign up page for HVAC companies
We have one for your business type as well.
Click Here for more information.
And Now... A Word From Our Sponsor


Your browser does not support the audio tag.


If you do business in the Danville, IL area maybe you should check this marketing activity out! If not, and you would like to make some money maybe you could work with us to set up such a program in your area. Call (217) 474-3971 Today!

All You Customers Are V.I.P.s
Show Them You Know with
Your Own V.I.P. Club

Every restaurant needs to keep its seats filled. Every restaurant depends on repeat business. You have your core of patrons who come back over and over again. They are the backbone of your success. We all know that we need new patrons as well.We will leave new patron acquisition to a later discussion. For now, let's concentrate on those who already know you and return time and again to enjoy the ambience and the ample servings of delicious food you serve up on a daily basis. These are the folks who make it possible for you to do what you have been called to do.



Provide an attractive, inviting atmosphere where people can eat together and enjoy good service and great food. Don't you think they deserve a Thank You? How better to say Thank You than offer them a special that is only available to them? Life would be so much more positive if some one just said "

thanks

" on occasion We will set up your entire program, provide you signage and all you need to promote your program in house. Including three sided table tents which can contain one side to promote the V.I.P. Program and two that can contain Your Restaurant's Information.



We will provide the auto responder and create all the graphical e-mails. We will schedule the deliveries, with your pre-approval. We will manage the list and provide you with an excel file (updated every 3 months) so you can have the same list we do. We will create e-mails that can be sent out at your discretion for holidays or as seat fillers. We will send out a monthly special e-mail to the list and can send the above mentioned seat fillers as well. We'll handle it all for you. All you have to do is tell us what your offer is and approve it for sending when we send you the proof. You can set back & relax...



Oh, and the cost? Please remember ALL you have to do is provide us with the specials for each month and any holiday or seat fillers you want to have on hand for anytime sends. We handle everything else. We'll even contact you a month and a half ahead to get the info for next special. So, there is a one time set up fee of $500.00. This covers all the up front work required to set up the auto responders, creating the template for the monthly e-mails, creating the signage, table tents, and all associated recurring images & structure. Then there is a monthly recurring charge dependent on the size of the list. If you have a current list we can start with that has fewer than 1,000 names or we have to start from scratch the monthly cost would be $200.00. When the list goes over 1,000 names the cost would increase to $350.00 and if your list eclipses 2,500 the monthly charge would be $550.00 (cost tops out here no matter how many names above 2,500 you may have). This covers everything, including two seat filler mailings per month and a mailing for any holidays you wish to celebrate. This program requires a one year minimum term. It auto renews unless you give us written cancellation instructions 2 months prior to renewal date. You will be reminded of renewal date and cancellation requirements 3 months prior to renewal.



Click Here to choose your plan. We would be honored to work with you and your restaurant to reward those who set at your tables and in your booths daily.

BUT WAIT...

As a special if you use the promo code:

VIP

your monthly cost will be half of published rates for the first year. Just put the code in the Promo Code Box when prompted and you will be taken to the page reflecting the special rates.

ATD Marketing is Passionate About YOUR Business! We want you to have Success in ALL You Do and will work with you towards that end. We know how tough it is to be successful and we also know that you are overwhelmed with people who have the best thing since sliced bread and will take lots of your time trying to convince you of that.
We, naturally hope you will do business with us, but we try to be different. It is never our intention to cram something down your throat. We just want the opportunity to speak with you, learn some about your business, your goals, what you have done, what you would like to to do.
Then, we make suggestions, answer your questions and then we let YOU make an informed decision about the value. So, give me a call at: (217) 474-3971 or e-mail me and let's talk. What have you got to lose except a little time and I promise your time is valuable and I know it, so I promise to respect your time as well as your decision. Call me TODAY!
We Have Videos for over
40 business types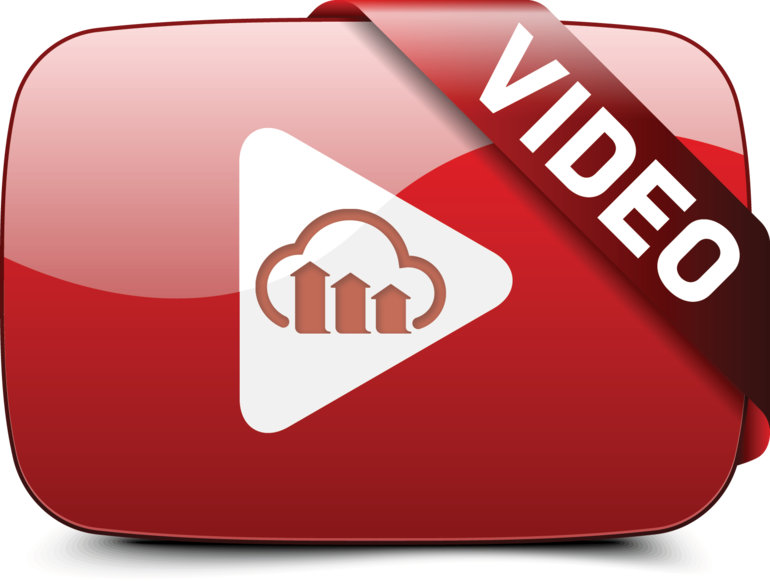 Click Here to See
We Print Digitally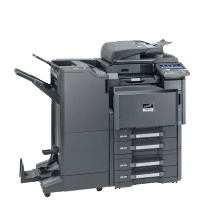 And Offset too!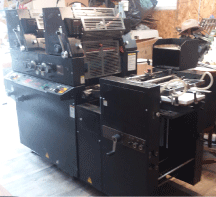 Visit our Print Shop
---
---
Want to Have Your Own On LIne Business?

Our Signature series provides training fo over 20 different business models. Here is a brief introduction to just one:

---
Do You Want to Your Onw Online Business?

Our Signature Series of 20+ High Quality Trainings Can Help.

Get One of My Books