Google's "Mice" Update!!!!
If you have a web site, this is IMPORTANT!
As of April 21, 2015 Google we applying its new "mice" algorithms. If your current web site isn't optimized for viewing on a mobile device (smartphones, in particular) You may lose all that hard work you did to get high rankings to justify all the money you have put into your Internet Presence!
Click Here to see why you need to optimize your site and call (217) 474-3971 or e-mail me @ to discuss how you can beat the deadline and save your rankings.
---
Where does the picture go?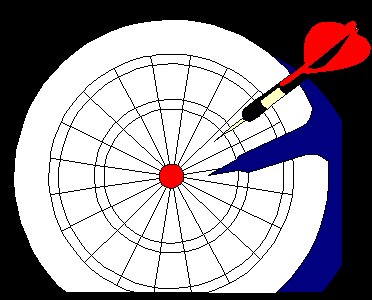 If you put it in the wrong place your page won't get read...
Have you ever considered how important it is to get the graphics in the right place? Put it in the wrong place and your brochure loses its power, your web page gets clicked away from and you lose BIG TIME! Having the proper balance between the text and the graphics is very important and if your piece or your page don't get read you don't make the sale!
The wrong color can make it unreadable!
Color sells! The wrong color chases your customer away. While it is true that color is more powerful than black and white; lack of contrast and colors that are too powerful make your marketing efforts less effective.
The wrong software can make you
want to pull your hair out...
Having the proper software to create the graphics your piece needs makes the results more desirable. We employ state of the art software to create your graphics and design your program.
| | | |
| --- | --- | --- |
| | | |
These are but a few of the programs we employ to make sure your graphics are sharp, properly sized and placed in the right place to enhance the power of you presentation.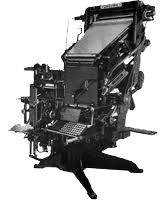 We have over 25 years experience in
Graphic Design...
We started our design career in the printing industry when the Linotype was the main form of typesetting! We're showing our age, I know. But, we have transitioned from the archaic to the modern. We fully understand the process and that gives you an advantage many don't have.
Our Membership in AWAI gives you a
Distinct Advantage...
Add to the above the fact that we have trained with AWAI and you now are prepared to work with people who understand graphic design, copywriting, marketing and what is required to succeed!
We are proud of our affiliation with AWAI. They have provided us with so much valuable information and instruction that is available nowhere else. That information is your advantage over those who have not studied the art of graphic design for direct mail and the web.
Graphic design is more than just sticking a pretty picture on a page. It entails placing the graphics in the proper places, using the proper colors and making sure the whole piece flows and is informative and effective.
You can rely on ATD Marketing to get it right. When we work with you we are working on our reputation as well as your project. This is our driving force and your assurance that we won't be satisfied until you are.
Call Joe @ (217) 474-3971or e-mail us today!
We mean business!